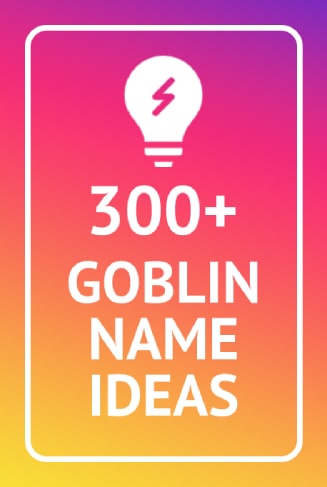 Go to generator
Goblin Names
If you love to play Warhammer, Pathfinder or any other fantasy game with goblins, you might want to select a cool name for your character. Our free service will help you to pick the best variant!
Goblin Name Generator
We have a stunning ready-to-use list of goblin names. But you can use our free generator – just push the button to create random lists of names for goblins in your story or favorite game.
Lists of names:
Ideas For Female
If you're a girl, you might want to select a cute name for your goblin character. We'll offer you some superb variants.
Cool Names For Male
Goblins are strong, angry and ready for action. Choose a name to accentuate these traits of character!
Goblin Name Ideas For DnD
Our list includes good ideas for D&D 5E fans that allow emphasizing the individuality of your characters.
Fantasy names For Harry Potter's Goblins
When picking a Harry Potter-style goblin username, you probably want it to sound similar to the other names of this series.
WoW Goblin names
This game has around 5 million users. Thanks to our list of ideas, you'll find a username that you're sure to like.
Funny names for goblins
Goblins might not look like the funniest creatures on earth. But your username will prove that you have a good sense of humor.
Look 50 name ideas on video
Submit your ideas